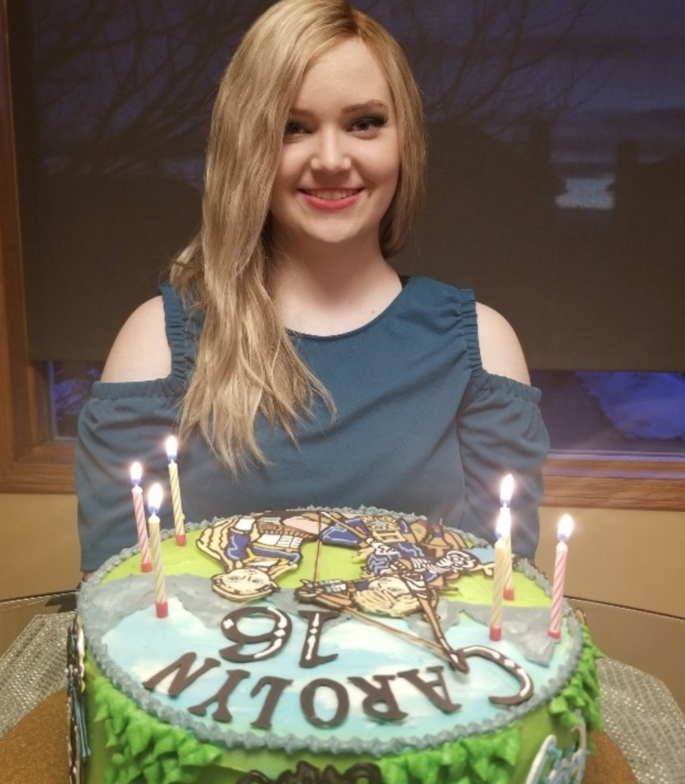 November 20, 2019
by Tim Kelter,

Organizer
Carolyn's Army! A quick update... We are at the airport departing soon for home from a fun and action packed few days in New York. Carolyn enjoyed the Anime convention immensely!

We just recieved word from our oncologist at the Children's Hospital that the drug combination recommended has been approved! We will be starting this treatment in the next few days and are relieved and grateful for this news. Thanks to everyone who prayed with us for this positive news :)

Love the Kelters xo
November 13, 2019 by Tim Kelter, Organizer
Carolyn's Army. We are really feeling the love from this army of Carolyn's! The numerous messages sent since our last update and continued unexpected financial support for her ongoing care often leave us speechless. These difficult days for our family feel more bearable knowing we are not alone in this fight and that every one of you are invested in this journey with us. Our journey continues...

Three days after our last update Carolyn had emergency surgery to remove her new port. It is very unusual for this to occur, but somehow the line in her chest found its way into a smaller blood vessel, and due to the risk of a blood clot it had to be removed. Could the kid have anymore "rare" luck? The plan would be to have her 7th surgery this year to put the line back in after her immune system recovers from the current round of chemo. We dreaded delivering this news to her but she just shrugged her shoulders and said: "Ok it is what it is." She's so courageous and is happy to not have a line in at all for a few weeks.

Carolyn just finished her second round of a new chemotherapy and yesterday we had scans to confirm the results. Sadly, the depressing news continues; the chemotherapy is not working and we have to move on to try a third line of therapy.

We were hopeful that the current chemotherapy would provide a positive result, buying us precious time until Carolyn could take the drug combination recommended by our oncologist Dr. Bible at the Mayo Clinic as "the only later line therapy which has been distinguished as promising"! We have been in conversation with another ACC oncology expert Dr. Habra at MD Anderson in Houston, and in review of Carolyn's case he agrees with the Mayo Clinic!
......

ACC is a rare orphaned cancer with minimal funding and in greatest need for therapeutic options; please pray with us that the Tom Baker leadership team approves these drugs for Carolyn and give her the best opportunity possible!! This beautiful child needs some good news!!

In the meantime, we are looking forward to going to NYC for our meeting with Dr. Fojo and coincidentally it happens on the same weekend as the NYC Anime convention! Anime is Carolyn's passion and she is beyond excited! We will cherish this time together as a family.

Again we know that every one of you are here to support us, we appreciate your thoughts and prayers. Love.
The Kelter family xo
[for the entire update, please visit the gofundme page linked below]
Please pray for Carolyn, the granddaughter and great-neice of members of our parish. She has an agressive form of cancer and needs our prayer and support.
A gofundme page has been set up to cover medical costs for a trip to specialists in the US. Further updates and fundraisers are listed there.