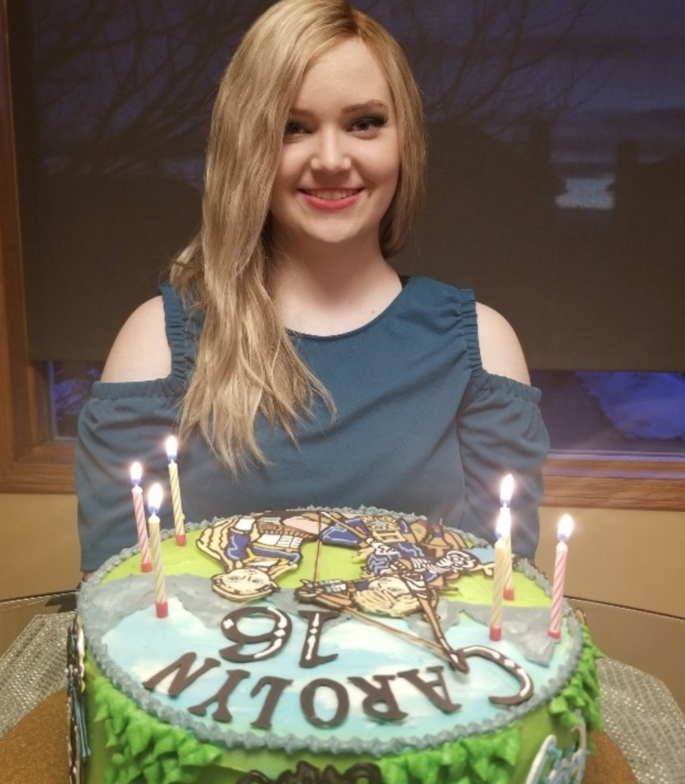 OCTOBER 29, 2019 by Tim Kelter, Organizer
Carolyn's Army. We have received several messages wondering how things are going for Carolyn so time for another update...

Carolyn had surgery shortly after our last update to change out her external central line in exchange for a port that sits under the skin to administer chemotherapy. Again she recovered quickly from that surgery and she can now shower unrestricted, swim if she wants and is free from the maintenance and hassle. We also stopped the oral chemo (over 3500 pills of a synthetic derivative of DDT) which had made her feel terrible since the start of treatment. She is thrilled to have some quality of life back, expressing "I finally feel normal!". What a positive statement from a kid who is losing her hair yet again!
This is a complex disease with minimal funding resources and existing evidence, all treatments are trial and error. We also wanted to let you know that we have received our final billing from the Mayo Clinic for the surgery. The medical costs and expenses well exceeded the amount raised by the go fund me and fund raising events. We have consumed our personal savings and with some additional help we should be able to support these ongoing consults for a while. Again we cannot thank you enough for your donation for her surgery. Although it was not the cure that we were hoping for it has certainly given Carolyn a fighting chance and contributed largely to her quality of life! It is our hope that we land on a treatment that kills her tumors or minimizes them enough to perform further surgery or complimentary treatments to get her clear of this evil disease! Again we know that every one of you are here to support us, we appreciate your thoughts and prayers.
[for the entire update, please visit the gofundme page linked below]
Please pray for Carolyn, the granddaughter and great-neice of members of our parish. She has an agressive form of cancer and needs our prayer and support.
A gofundme page has been set up to cover medical costs for a trip to specialists in the US. Further updates and fundraisers are listed there.