Welcome to All Saints Anglican Church!
Our Parish Mission
Leading people to follow Christ,
who makes life whole.
We recently have narrowed our focus to five key areas that we as a parish are focusing on for the future. These five areas are:
Spiritual Growth

Small Groups

Hospitality/Invitation

Mission/Service

Children/Youth
Our History
All Saints Anglican: A History 1892-2004
All Saints Anglican started out at a Mitford just west of the present townsite.
In 1887, an enterprising and colourful English couple, Lady Adela Cochrane and her husband, Thomas Cochrane, founded the little hamlet of Mitford, three miles west of where Cochrane now stands. Cochrane not named for Lady Adela and Thomas, but was named after Senator Matthew Henry Cochrane, the man who established the Cochrane Ranche in 1881. Using her contacts Lady Adela raised funds for a little church in Mitford and it opened in 1892.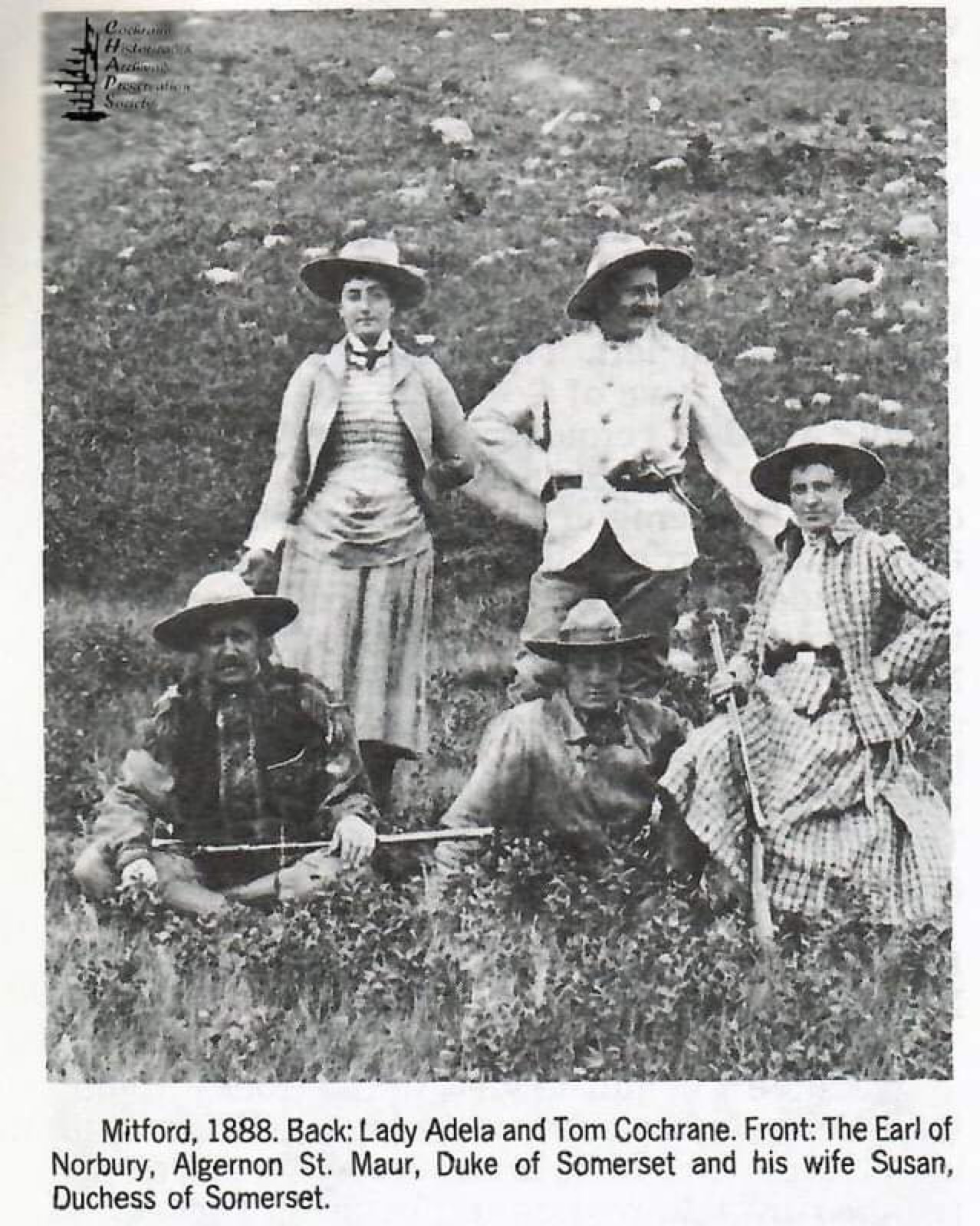 Inside the little Church: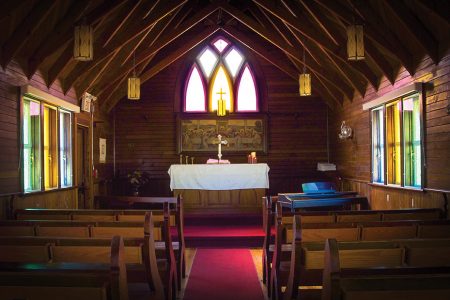 When the mill closed and the train no longer stopped in Mitford, the Church building was moved by wagon and horses into Cochrane (it took 4 weeks!). To get the whole story you can pick up a copy of the history book covering 1892-2004 from the Church office.
Cochrane resident
Daniel Bidulock
has kindly digitized the book and it is viewable on his
site here:
The original little church was getting too small for the congregation, and so we bought the current building from the Catholic Church in 2004, but did not move into it until 2007. Between the move out from the little church to the move into the new church, the congregation worshipped in the Holy Spirit School gym. The former church was moved to Bethany Care Centre to be used as their chapel.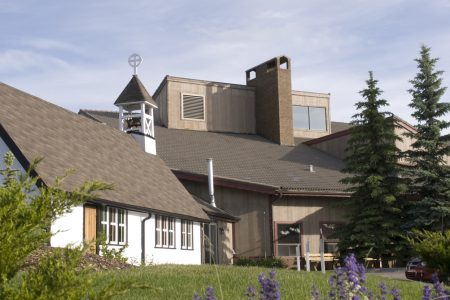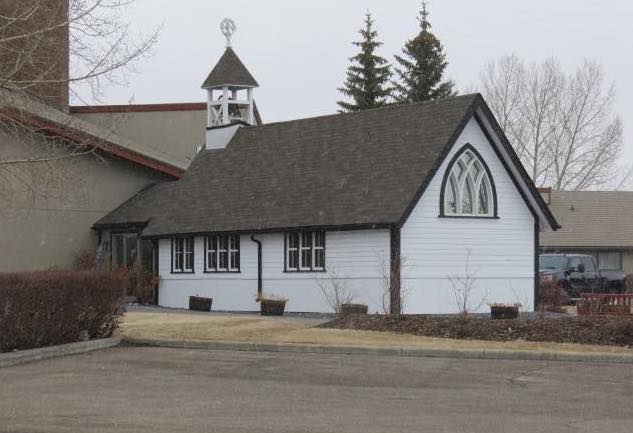 There is an article provided online by CHAPS (Cochrane Historical & Archival Preservation Society) that originally appeared in More Big Hill Country 1999, Page 99.
Treaty 7 Land Acknowledgement
Cochrane is located in the Diocese of Calgary, and is on the traditional lands of the Treaty 7 nations. This is the Diocesen statement of Treaty 7 Land Acknowledgement.
Creator, you made all people of every land. In the spirit of respect and truth, we honour the traditional Treaty 7 territory of the Blackfoot Confederacy, including the Siksika, Kainai, and Piikani Nations, the Stoney Nakoda, including the Chiniki, Bearspaw, and Wesley Nations, and the Tsuu T'ina Nation. We acknowledge the Métis Nation of Alberta, Region Three. In the spirit of reconciliation and because we are all treaty people, we also acknowledge all people who make their homes in the traditional Treaty 7 territory of Southern Alberta.